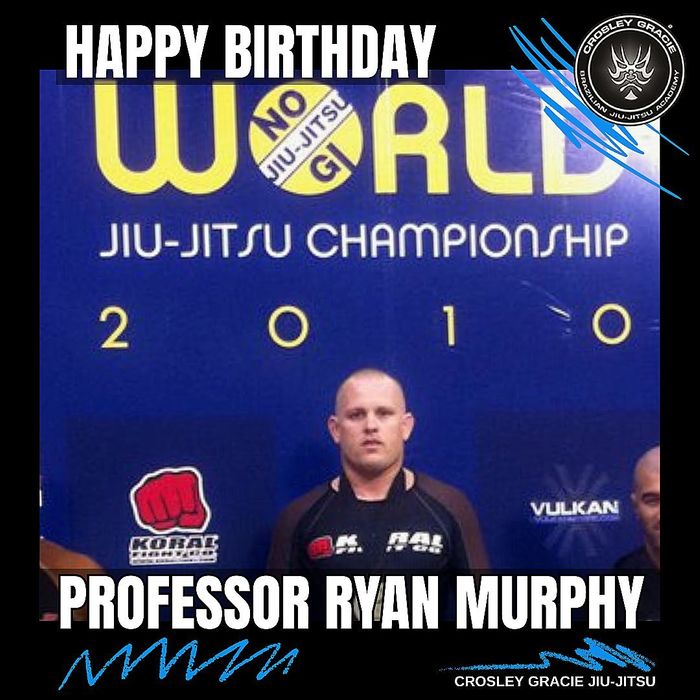 Happy Birthday, Professor Ryan Murphy!
Join us in wishing our beloved instructor Ryan Murphy a Happy Birthday today! 🥳🎈
On behalf of all of us at Crosley Gracie Jiu-Jitsu, we wish you a wonderful year ahead filled with good health, peace, happiness, success, and of course, lots of Jiu-Jitsu. 💪🏼
We are appreciative of all your commitment and hard work in fulfilling our mission to bettering lives and feel lucky to have you be part of our tight-knit community.
Happy Birthday! 🎉